Field templates are a great way of grouping all your favourite or most used elements together
Field templates are a great way of grouping all your favourite or most used elements together and gives you the ability to drag more than one element at once on to your forms. Field templates can be used on any of the elements from the toolbox, found on the right hand side of the form builder, from email address to date elements.

In this article we'll be showing you:
Creating a field template

To create a field template you first need to drag all the elements on to your form you would like to include in your field template from the toolbox. Once you have your elements on your form, you will need to highlight all the elements by clicking, holding and dragging the cursor to create a box around the elements.
When the elements are highlighted the lock group slider will appear on the right hand side of the page

Alternatively you can right click on your mouse on the highlighted elements to give you the same options.
Once you slide the lock slider on, a 'Save Group as a Template' will appear.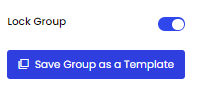 On the right click menu, once you have clicked the lock group button you will have the access to the unlock group and save group as templates buttons.
Saving a field template

Along with lock or unlock a group, you also have the option to save your selected group. Clicking on the 'Save Group as Template' icon at the top left hand corner of the toolbar or right clicking with your mouse on your group gives you access to the save menu to give you selected group a name.
Once you give your field template a name and click save, your saved field template will appear in the template tag on the toolbox.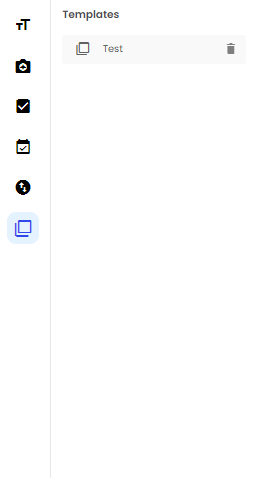 Now you have saved your field template, you now have the ability to drag your field template on to any form on your account.
Deleting a field template
If you no longer need one of your saved field template you have the option to delete a field template by clicking the icon next to the field template name in the template tag in the toolbox.